November 1
is fast approaching and expect that leaks regarding the newest smartphone from Razer will sure emerge anywhere, from the
leaked specification
from GFXBench and now a leaked image showing how the smartphone would look like.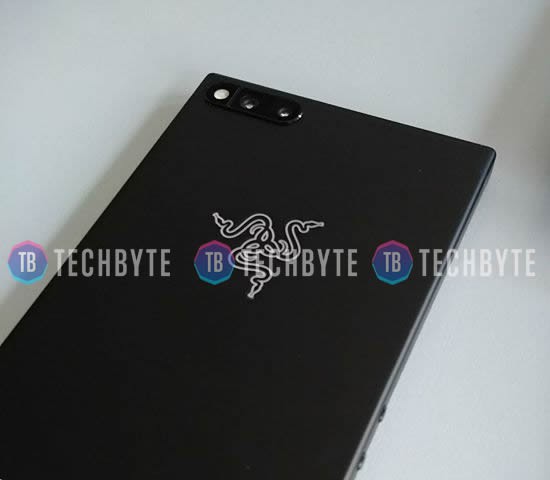 This from TechByte which shows a Razer-branded smartphone. Supposedly, the image is from an unnamed insider working in the company who received the device for game testing. It didn't come from a usual trustworthy source, but it's interesting to see this leaked image and hope that it is true.
The company's logo is present, the phone shows that it is rocking a dual camera setup, and a block from factor just like the Nextbit phone.


Other details about the phone have been leaked last week that shows the phone having a Snapdragon 835, 8GB of RAM, 64GB of internal storage, and a 5.7-inch 2560x1440 display. We still hope the final product would not disappoint and that Razer should polish all the necessary details for their consumer version of the phone.